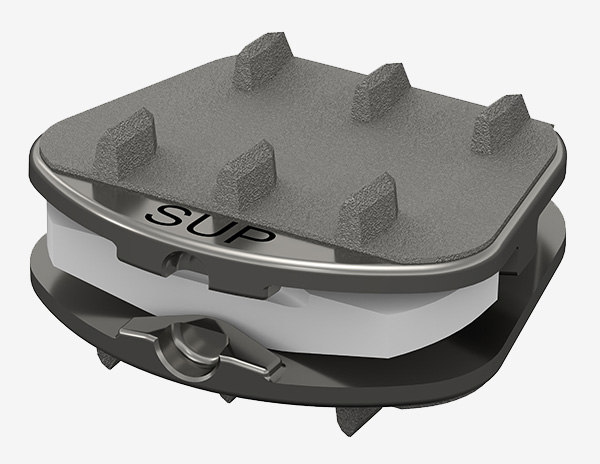 Combining Cervical Alignment & Balance with Natural Motion
Maintains natural motion
Restores sagittal alignment with unique lordotic core
Achieves balance in single or multi-level procedures
Reduces focal deformities
The design innovations in the Synergy Disc provides a physiologic, dynamic center of rotation (COR) in flexion and extension, as well as lateral bending and axial rotation.
The Synergy Disc design offers clinical benefits over existing total disc replacement devices with additional features that include the following.
Unique, lordotic core geometry
Low-profile disc heights
Multiple, anatomic footprints
Semi-constrained design with safety stops
Stability zone that provides balance
MRI imaging friendly
Time-tested orthopedic materials
The simple surgical steps with a secure fixation method provides predictable, reproducible and reliable results.
Synergy Disc Design Rationale
The Synergy Disc introduces deformity correction while maintaining a full range motion (ROM). It has titanium-on-polyethylene articulation with a mobile center of rotation (COR). The polythene core incorporates varying degrees of lordotic correction, to preserve or reconstruct sagittal alignment.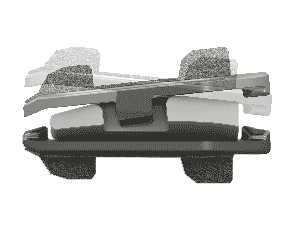 Flexion-Extension
The Synergy Disc provides 22˚ range of motion in flexion-extension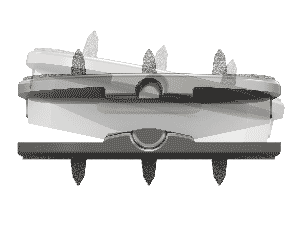 Lateral Bending
+/-12˚lateral bending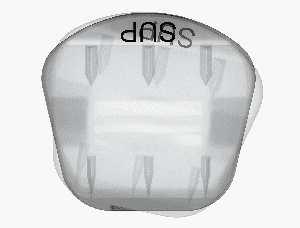 Axial Rotation
+/-12˚ axial rotation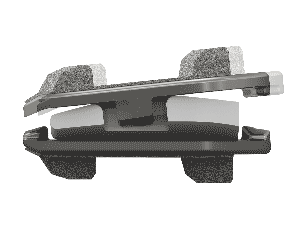 A-P Translation
2mm of pure Anterior-Posterior Translation with safety stops at the extents of motion.
Watch to learn more about the Synergy Cervical Disc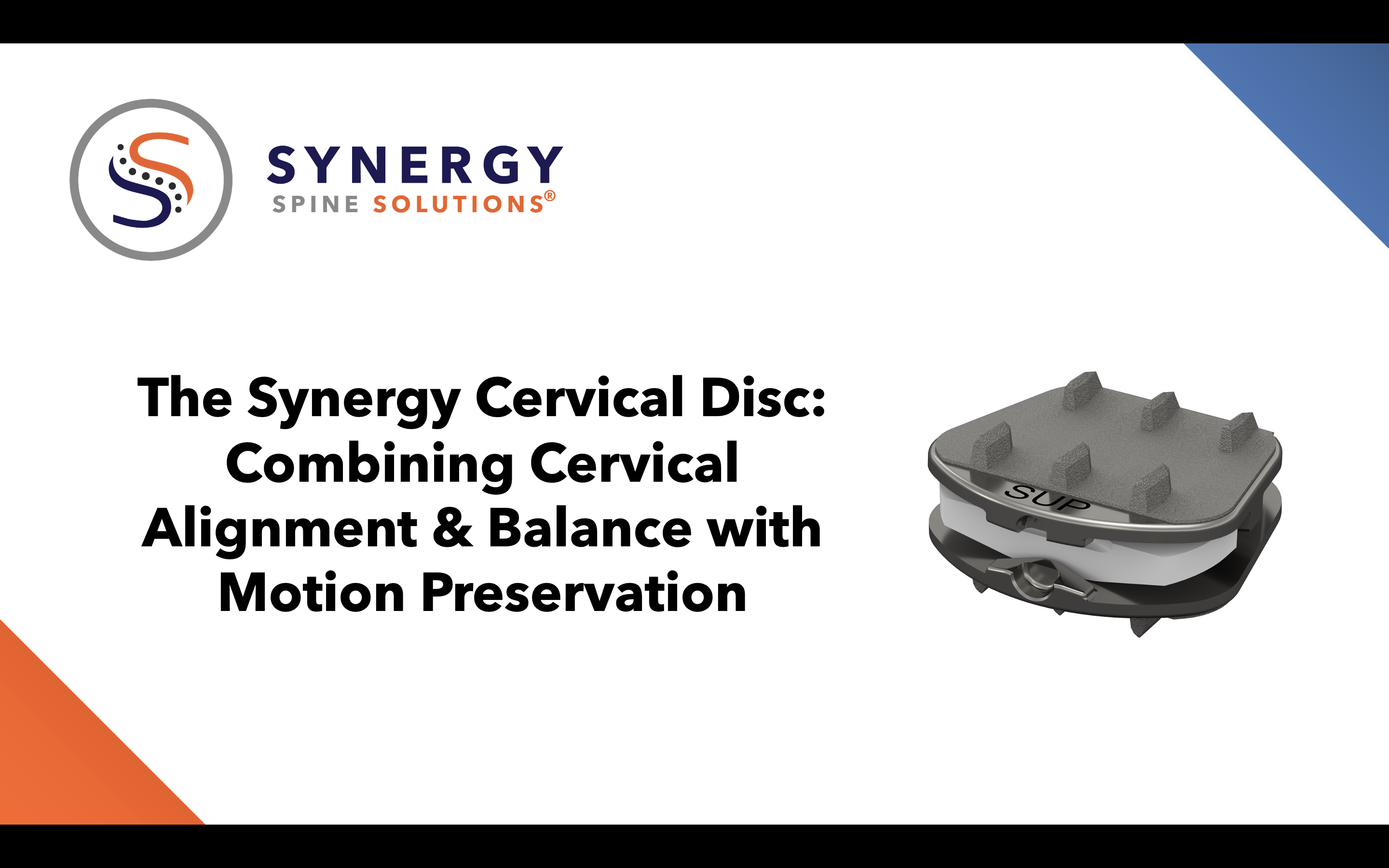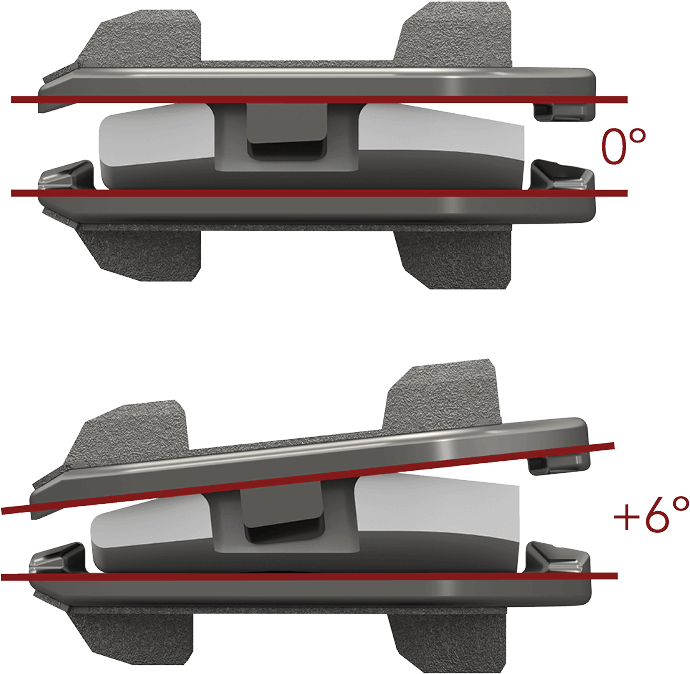 Endplate Design
| | |
| --- | --- |
| Material: | Titanium Plasma Spray |
| Fixation: | Self-Biting Fins |
| Technique: | Fin Cuts Optional |
Core Design
Material:
UHMWPE
(Ultra High Molecular Weight Polyethylene)
Angle:
0° or 6° Lordotic
Heights:
5mm and 6mm
Please click here to learn more about the Synergy Disc's MRI compatibility.
Contact us to discuss distribution in your region.
Testimonials
I have been performing total disc replacement for the treatment of cervical 

degenerative disc diseases since 2014 and have implanted over 300 patients 

during this time with varying degrees of intermediate to long term outcome. 

This, in large part is due to the constraints of previous artificial disc 

replacement designs. Most early artificial disc replacement were simple 

replacement designs. Most early artificial disc replacement were simple 

domed devices with fixed centre of rotation; this brought about unwanted

constraints in the motion of the operated segments that lead to eventual 

prosthetic failures as well as potential hazard to the adjacent segment 

loading/movement and stresses that can ultimately cause pain and disability. 

Now with mobile core polyethylene with highly congruent endplate surfaces 

with lordotic options as seen in Synergy cervical disc replacements, it 

allows further freedom with carefully thought-out  restraints to safely permit 

motion in more axis than before. This improved center of rotation to mimic 

the natural kinematics of cervical spine. I believe it is this unique set of 

features that make this prosthesis stand out among others and has been my 

choice for cervical TDR.

Dr. John Choi

Smooth case, it was such a joy to use, I didn't use the cutter and just put the implant right in, slightly offset but should be fine. I like the depth stop, it worked well. Whole procedure was faster than an ACDF, no plate to put on at the end

Dr. Bill Wang

The Synergy Disc procedure is intuitive and forgiving.  I loved that I could see the immediate alignment correction - the importance of which I cannot overstate.  This is a fantastic next generation device. (As quoted from press release 1-28-21)

Dr. Daniel Peterson

"My wife and I were talking with our friends over the weekend.  The couple told us about their daughter, who's in her late 30's and had cervical disc replacement surgery to correct some long-suffering issues.

Prior to the surgery, two choices were presented by the surgeon – Synergy Disc® cervical disc replacement or fusion.  The patient chose the Synergy Disc but closer to the surgery date the surgeon informed her that a fusion procedure had been approved instead.  Their daughter did some research and discovered just how effective the Synergy Disc is, so she refused the fusion and lobbied hard for the Synergy Disc.  She prevailed!

She had the Synergy Disc implanted and is recovering well.  Her parents were amazed, as it was completed as a day surgery.  My wife and I couldn't help but smile as we were told the story because we know about the many issues that their daughter has faced over the years and it is pretty amazing to hear how the Synergy Disc is improving her quality of life."

Synergy Disc Patient

The gold standard (cervical fusion) involves proper reconstruction of sagittal balance following decompression. Conventional disc replacements, however, do just the opposite; they restore range of motion but they have an unpredictable impact on sagittal balance. The Synergy Disc combines the best of both of these very successful treatments by restoring range of motion and normal sagittal balance to the patient. Restoring alignment of the spine is vital for long-term success of cervical disc replacements. Our long-term follow-up has demonstrated outstanding results. The SYNERGY Disc will help to expand the indications for cervical arthroplasty.

Dr. Kemal Yucesoy

Neurosurgeon involved in pilot study

Restoration and maintenance of spinal alignment is critical in spine surgery. The Synergy Disc addresses correction of sagittal balance in addition to restoring

physiologic

motion. It has become my preferred cervical artificial disc and standard of care within my practice.

Dr. Greg Malham

Neurosurgeon. Victoria, Australia