Advancing the Standard of Care
Through Simple Design, Real Innovation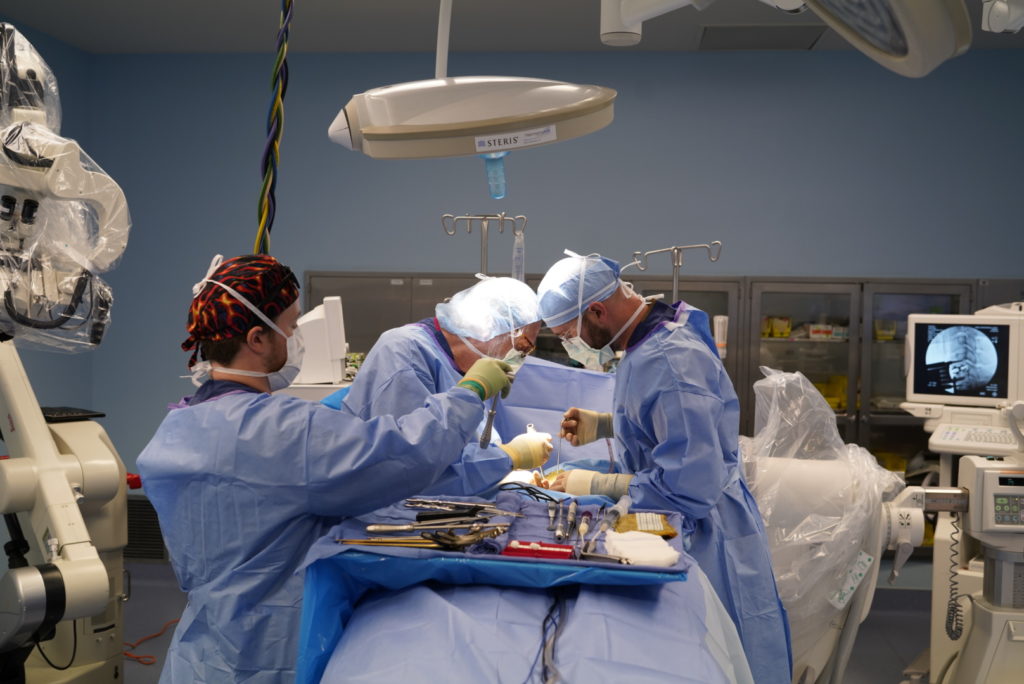 Surgeon-Led Innovation
We are a company founded by surgeons for surgeons with a focus on innovation to solve unmet clinical and patient needs.
Combining Cervical Alignment & Balance with Natural Motion
Our flagship product – the Synergy Disc – advances the standard of care for cervical artificial disc replacement devices, as it is the first disc to restore both alignment and balance while preserving motion.
The Synergy Disc is currently commercially available in Argentina, Asia, Australia, The Bahamas, Canada (SAP), Europe and New Zealand. In the United States, Synergy Spine Solutions Inc. is currently enrolling patients in its IDE study.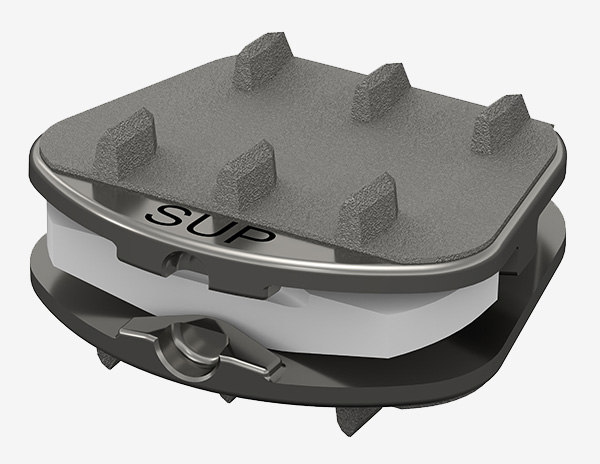 Surgeon Testimonials
I have been performing total disc replacement for the treatment of cervical 

degenerative disc diseases since 2014 and have implanted over 300 patients 

during this time with varying degrees of intermediate to long term outcome. 

This, in large part is due to the constraints of previous artificial disc 

replacement designs. Most early artificial disc replacement were simple 

replacement designs. Most early artificial disc replacement were simple 

domed devices with fixed centre of rotation; this brought about unwanted

constraints in the motion of the operated segments that lead to eventual 

prosthetic failures as well as potential hazard to the adjacent segment 

loading/movement and stresses that can ultimately cause pain and disability. 

Now with mobile core polyethylene with highly congruent endplate surfaces 

with lordotic options as seen in Synergy cervical disc replacements, it 

allows further freedom with carefully thought-out  restraints to safely permit 

motion in more axis than before. This improved center of rotation to mimic 

the natural kinematics of cervical spine. I believe it is this unique set of 

features that make this prosthesis stand out among others and has been my 

choice for cervical TDR.

Dr. John Choi

Smooth case, it was such a joy to use, I didn't use the cutter and just put the implant right in, slightly offset but should be fine. I like the depth stop, it worked well. Whole procedure was faster than an ACDF, no plate to put on at the end

Dr. Bill Wang

The Synergy Disc procedure is intuitive and forgiving.  I loved that I could see the immediate alignment correction - the importance of which I cannot overstate.  This is a fantastic next generation device. (As quoted from press release 1-28-21)

Dr. Daniel Peterson

The gold standard (cervical fusion) involves proper reconstruction of sagittal balance following decompression. Conventional disc replacements, however, do just the opposite; they restore range of motion but they have an unpredictable impact on sagittal balance. The Synergy Disc combines the best of both of these very successful treatments by restoring range of motion and normal sagittal balance to the patient. Restoring alignment of the spine is vital for long-term success of cervical disc replacements. Our long-term follow-up has demonstrated outstanding results. The SYNERGY Disc will help to expand the indications for cervical arthroplasty.

Dr. Kemal Yucesoy

Neurosurgeon involved in pilot study

Restoration and maintenance of spinal alignment is critical in spine surgery. The Synergy Disc addresses correction of sagittal balance in addition to restoring

physiologic

motion. It has become my preferred cervical artificial disc and standard of care within my practice.

Dr. Greg Malham

Neurosurgeon. Victoria, Australia